DP0501, the smallest RTK GNSS module available able to act as a base or rover.
This lightweight and plug-&-play GPS features u-blox NEO-M8P chip, with centimeter-level accuracy, uses Real Time Kinematic (RTK) technology to achieve the GNSS performance needed for unmanned vehicles and other applications requiring accurate guidance. Adapt the module to your needs thanks to its ease of use and easily configure it through the U-Center software thanks to its USB connector.
Use the module very efficiently and get accurate timestamping thanks to the External Interuption pin.
A powerful platform for product evaluation, configuration, testing and realtime performance visualization of u-blox GNSS receiver products.
Interactive and easy to use
Extensive configuration, control features & output messages
Real‑time display from a GNSS receiver via RS232 and USB interface
Enables comparative performance analysis of GNSS receivers that output NMEA messages
Use QGroundControl to load your Dropix onto the vehicle control hardware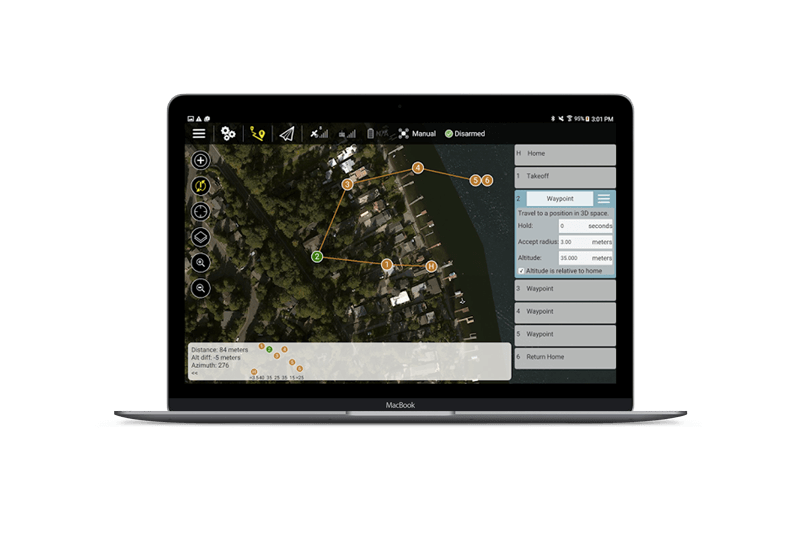 Setup the vehicle
Get real-time flight information
Create and execute fully autonomous missions
1 x RTK DP0501 GNSS (M8P) module
Maximize your GNSS receiver's positioning performance with our optimal GPS / GNSS antennas for your applications. Discover our selection covering GPS, GLONASS, COMPASS and Galileo. Protect your module against intermodulation and saturation, provide superior multi-path rejection and axial ratio with our Multi-band GNSS Antennas.