A plug & Play solution based on u-blox NEO-M8P-2 easy to configure either as a base or rover. DP0503 GNSS, with centimeter-level accuracy, uses Real Time Kinematic (RTK) technology to achieve the GNSS performance needed for unmanned vehicles and other applications requiring accurate guidance.
DP0503 RTK GNSS module, with its built-in (passive) antenna patch, is able to act as a rover or base, even though the base mode is not recommended because of the size of the antenna patch.
DP0503 RTK module offers an integrated compass to give your vehicle a more accurate positioning and make your heading sensing more efficient (as rover). Enjoy the USB connector to easily configure your XL RTK through the U-Center software.
A powerful platform for product evaluation, configuration, testing and realtime performance visualization of u-blox GNSS receiver products.
Interactive and easy to use
Extensive configuration, control features & output messages
Real‑time display from a GNSS receiver via RS232 and USB interface
Enables comparative performance analysis of GNSS receivers that output NMEA messages
Use QGroundControl to load your Dropix onto the vehicle control hardware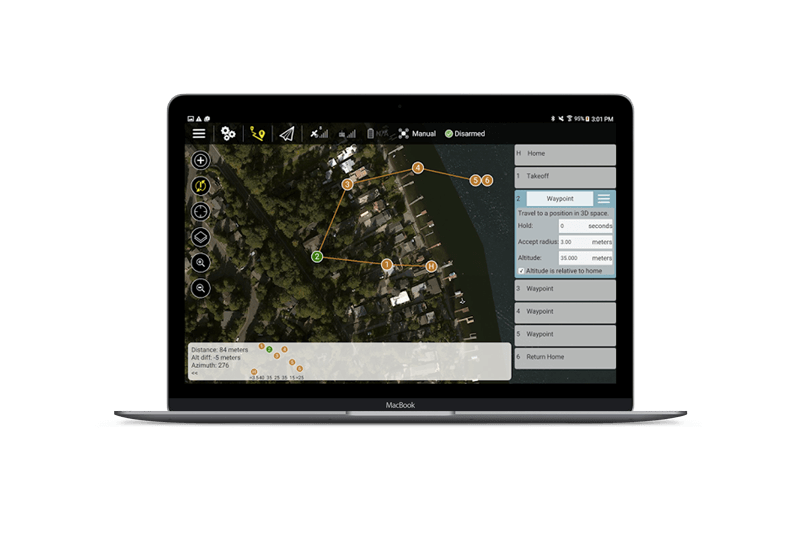 Setup the vehicle
Get real-time flight information
Create and execute fully autonomous missions