The most powerful smart autopilot of the new FMUv4 generation
Powers any vehicle from flying drones to ground vehicles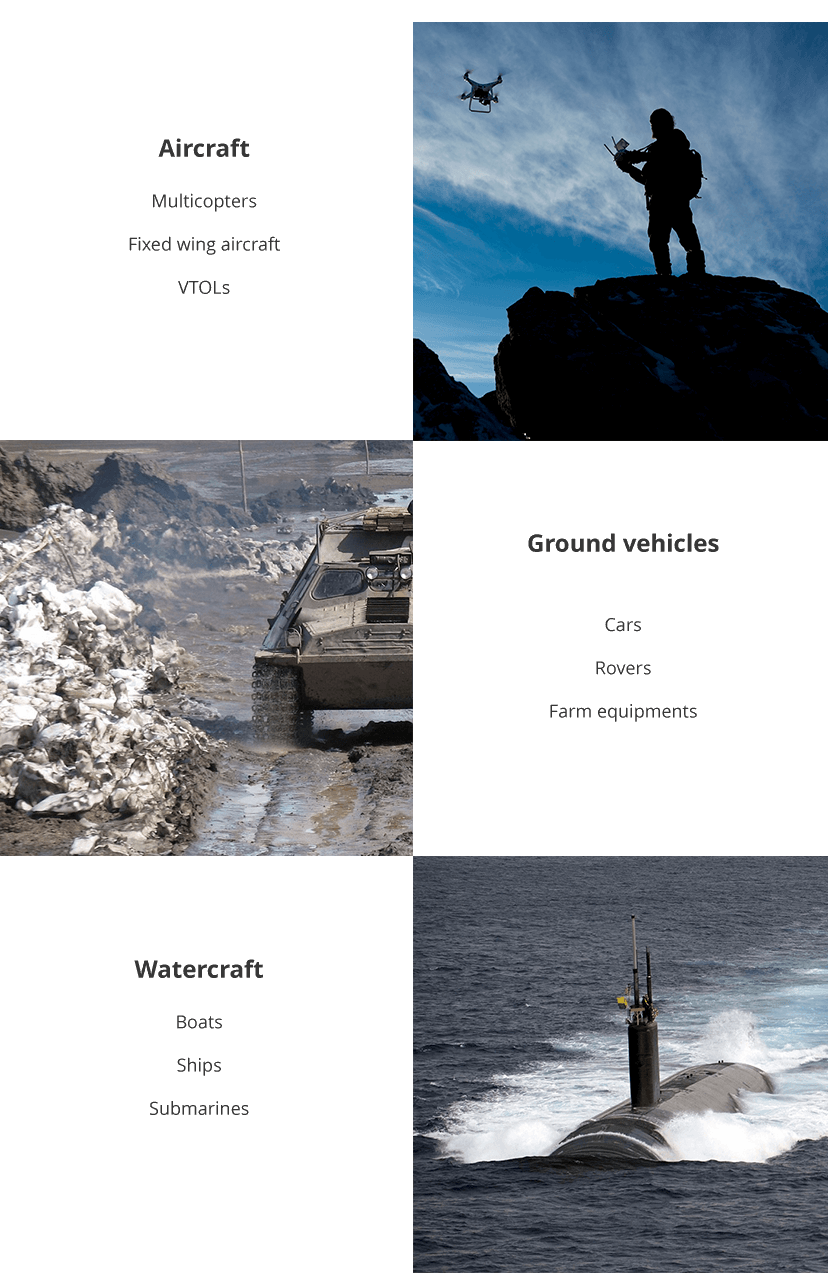 A professional autopilot to automate your operations
Create safe and trusted unmanned vehicle systems
with the PX4 configurable failsafe systems protect
Flexible and powerful autonomous flight modes
Execute pre-programmed missions and guide your vehicule without operator intervention.

Automate common tasks like takeoff, returning to the home position, and landing.
Accept commands from an offboard computer or ground station.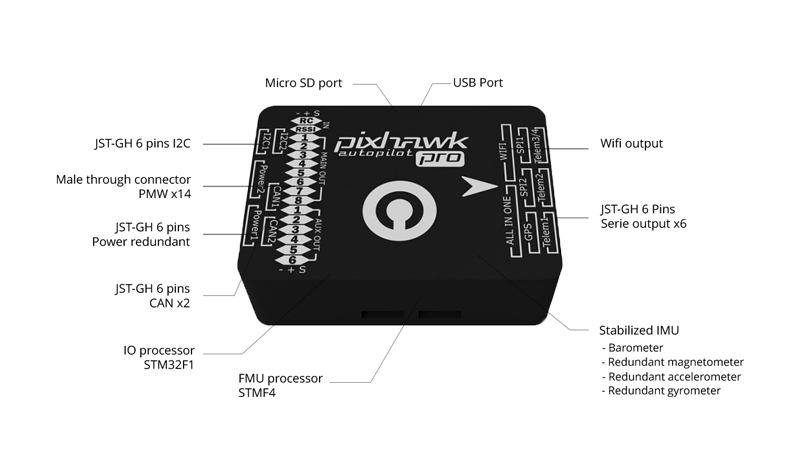 ST Microelectronics® and a NuttX real-time operating system, delivering incredible performance, flexibility, and reliability for controlling any autonomous vehicle.
Lua scripting of missions and flight behavior & Custom PX4 driver layer ensuring tight timing across all processes.
New peripheral automatically detected and configured digital airspeed sensor external multi-color LED indicator external magnetometer.
Use QGroundControl to load (flash) PX4 onto the vehicle control hardware
Setup the vehicle
Get real-time flight information
Create and execute fully autonomous missions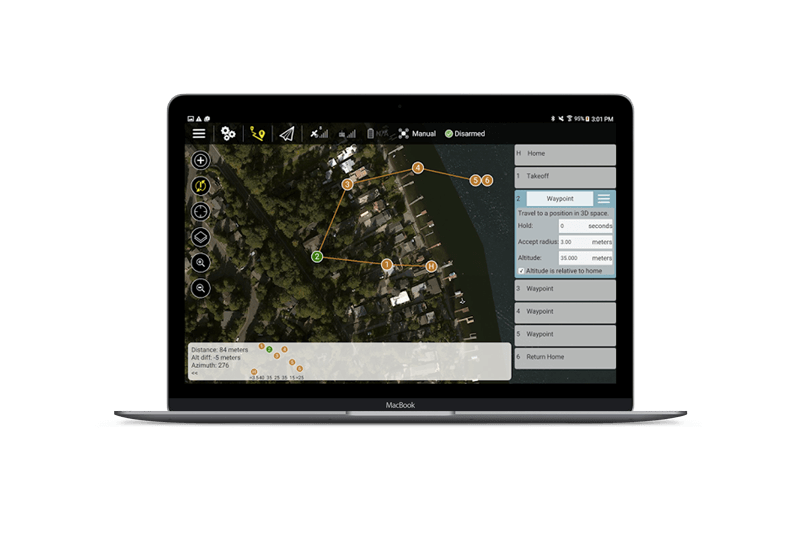 1x Pixhawk 3 Pro (PX4 firmware)
1x Aluminum case