Dropix pack
Flexible and powerful autonomous flight modes
Execute pre-programmed missions and guide your vehicule without operator intervention.

Automate common tasks like takeoff, returning to the home position, and landing.
Accept commands from an offboard computer or ground station.
Integrate directly this OEM product into your systems.
Lua scripting of missions and flight behavior & Custom PX4 driver layer ensuring tight timing across all processes.
New peripheral automatically detected and configured. Digital airspeed sensor, external multi-color LED indicator and external magnetometer.
Use QGroundControl to load your Dropix onto the vehicle control hardware.
Setup the vehicle
Get real-time flight information
Create and execute fully autonomous missions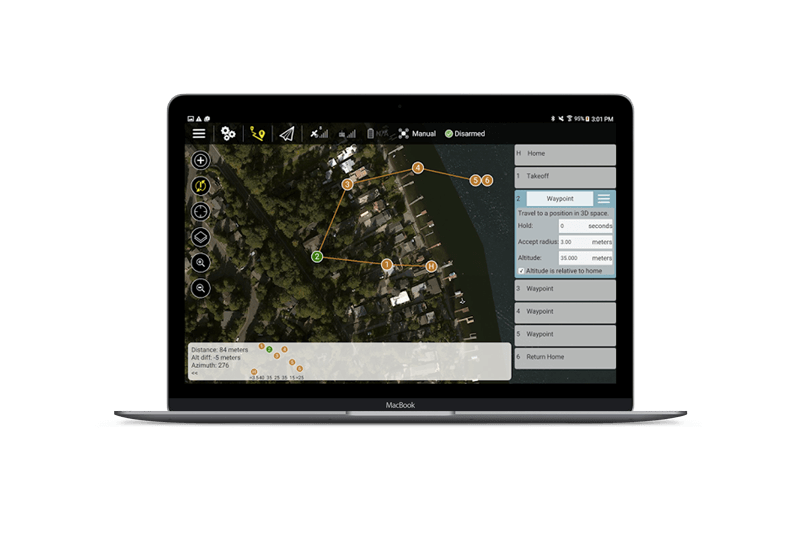 Ardupilot firmware works on many different boards to control unmanned vehicles of all types.
Coupled with ground control software, unmanned vehicles running Ardupilot can have advanced functionality including real-time communication with operators.