DA910 multi-band GNSS Antenna provides multi-band GPS coverage: L1/L2, GLONASS L1/L2, COMPASS B1/B2/B3 and Galileo E1/E5b/E6 and allow a faster initialization by improving the number of satellites available.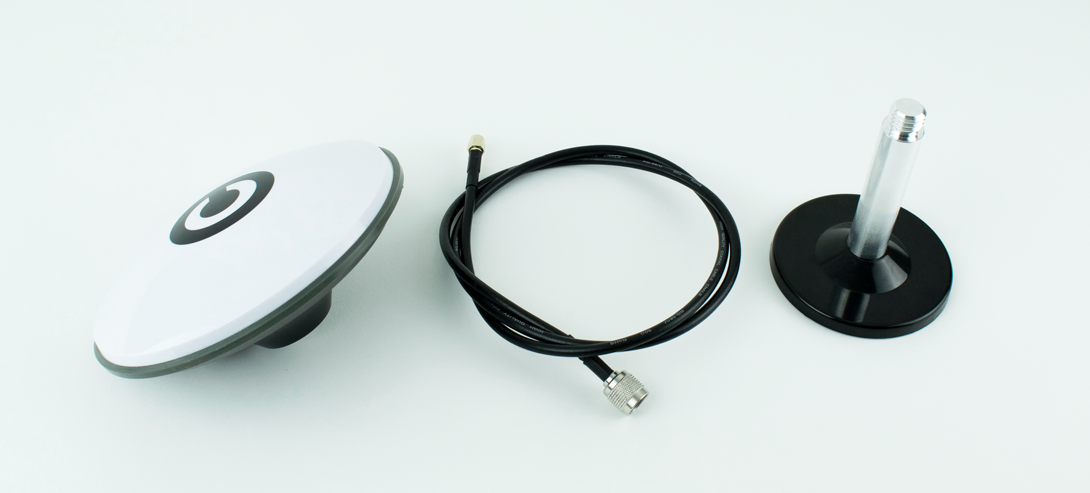 The DA910 is an affordable and highly efficient multi-band GNSS active antenna. This GNSS active antenna features high gain, excellent low elevation gain and circular polarization. It is ideal for Precision Positioning in triple frequency and uses multi-feed point design to ensure the superposition of phase center and geometrical center. The device allows concurrent reception of GPS / GLONASS / BeiDou & Galileo signals to improve signal availability.
DA910 multi-band GNSS Antenna allows strong signal acquisition thanks to its wide beam radiation patterns, even in sheltered places. It is waterproof and UV-proof, and resistant to impact of high and low temperature.
The minimum 5dBi peak gain is amplified using a 40dB LNA gain to ensure the best signal quality in any situation.
A magnetic threaded pod is included for easy placement onto any metallic surface like car or house roofs, structures, rovers, etc...