The DP0602 is an affordable compact and high precision L1/L2 GNSS RTK (Real Time Kinematic)  device.
Based on the last generation of GNSS U-blox ZED-F9P modules, the DP0602 offers reliable and fast convergence time to provide centimeter accuracy within seconds.
Enjoy fast convergence times and high update rate for highly dynamic applications. Get all major constellations reception (GPS, GLONASS, Galileo, BeiDou, plus QZSS reception) owing to its multi-band RF front-end architecture.
The next level of scalable GNSS high precision technology
+ Increases high precision performance in difficult environments by leveraging a greater diversity of satellite signals.
+ Supports a variety of modern correction service technologies (RTCM v 3.x, SSR, PPP).
+ Keep providing accurate positioning in environments that are out of reach of GNSS signals (tunnels, parking garages, urban canyons with bridges) with additional inputs from inertial sensors (based on dead reckoning algorithms).
+ Integrates advanced jamming and spoofing detection to achieve highest levels of security.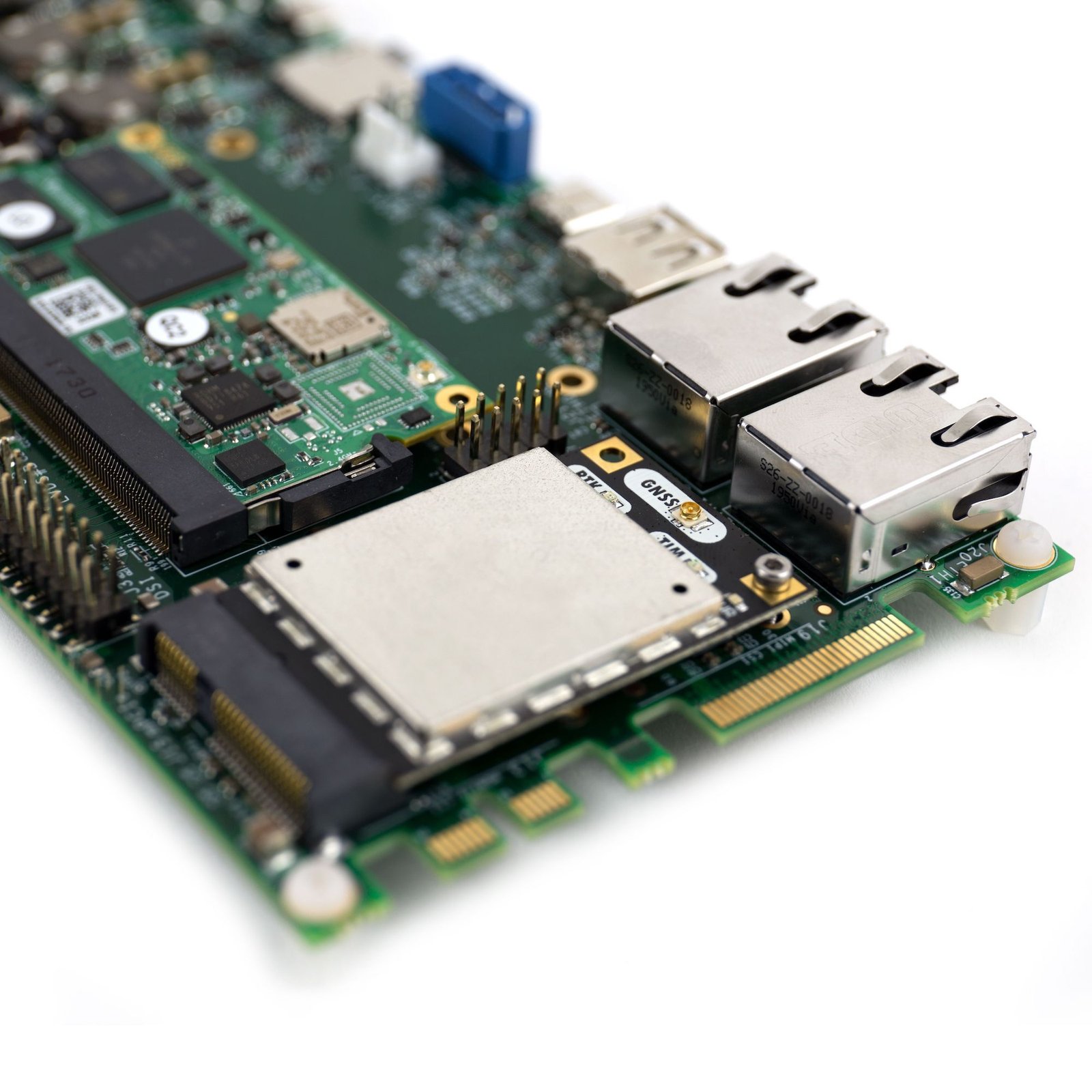 The mPCIe DP0602 is suitable for providing GNSS RTK capabilities to the Variscite i.MX8 devboard
DP0602 RTK ZED-F9P GNSS enables precise navigation and automation of moving machinery in industrial and consumer grade products in a compact surface mounted form factor. The module includes Moving Base support, allowing both Base and Rover to move while computing a centimeter-level accurate position between them. 
 Moving Base is ideal for UAV applications where the UAV is programmed to follow its owner or to land on a moving platform. It is also well suited to attitude sensing applications where both Base and Rover modules are mounted on the same moving platform and the relative position is used to derive attitude information for the vehicle or tool. ZED-F9P comes with built-in support for standard RTCM corrections, supporting centimeter-level navigation from local base stations or from virtual reference stations (VRS) in a Network RTK setup.
Add the relevant antenna to your module
Maximize your GNSS receiver's positioning performance with our optimal GPS / GNSS antennas for your applications. Discover our selection covering GPS, GLONASS, COMPASS and Galileo. Protect your module against intermodulation and saturation, provide superior multi-path rejection and axial ratio with our Multi-band GNSS Antennas.