F9P SIRIUS RTK GNSS Base, a Lightweight and high precision Multi-band GNSS specifically designed for the base role.
The SIRIUS RTK GNSS BASE (F9P) features u-blox RTK ZED-F9P receiver platform, which provides multiband gps to high volume industrial applications. This base is made to provide the most reliable base module possible. Featuring an integrated active antenna, it is the best module to provide your system with an accurate and powerful base module.
Enjoy fast convergence times and high update rate for highly dynamic applications. Get all major constellations reception (GPS, GLONASS, Galileo , BeiDou, plus QZSS reception) owing to its multi-band RF front-end architecture.
Use SIRIUS RTK Technology to move faster and more accurately.
Operate more efficiently and automatically return to base station platforms.
UAV, unmanned vehicles and Precision Agriculture guidance
U-blox ZED-F9P: the next level of scalable GNSS high precision technology
+ Increases high precision performance in difficult environments by leveraging a greater diversity of satellite signals.
+ Supports a variety of modern correction service technologies (RTCM v 3.x, SSR, SBAS, PPP).
+ Keep providing accurate positioning in environments that are out of reach of GNSS signals (tunnels, parking garages, urban canyons with bridges) with additional inputs from inertial sensors (based on dead reckoning algorithms).
+ Integrates advanced jamming and spoofing detection to achieve highest levels of security.
Unlike previous U-blox GNSS module generation, new ZED-F9P high precision GNSS module now handles multi-band GNSS L1/L2 which implies better estimation and correction of ionospheric interferences.
This module is autonomous and independant of external power sources thanks to its rechargeable batteries included.
Its integrated rechargeable batteries enable using it as a stand alone module without an external power supply. It features a built-in jack connector to recharge the two batteries.
This base guarantees a clean transportation on the field. It can Easily be put onto a tripod thanks to it's threaded hole underneath the case.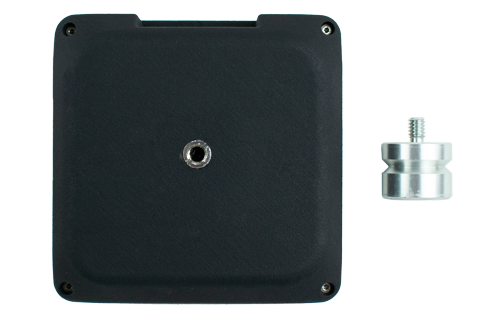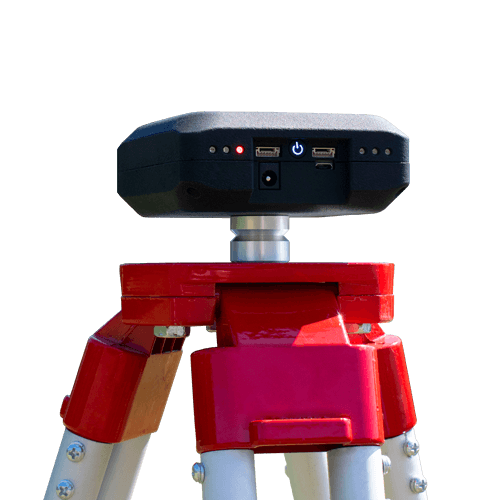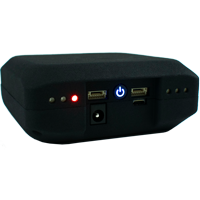 SIRIUS RTK GNSS BASE (F9P)

 Access SIRIUS RTK GNSS ROVER (F9P) user guide on Drotek Documentation.